on Tue Mar 21, 2017 2:41 am
Best Comércio Internacional, gave me a lot of problems and headache in 2014, a lot of contracts signed, no commission and no shipment
. The other companies I will post for you all soon...There are many people without shame in the face that promises the moon and there is nothing...Wait for the next chapters of this novel I will post everything, I have proof for everything I say about all companies that I will post  
on Tue Mar 21, 2017 11:25 pm
Egy International in Egypt, they buy chicken from a plant in Brazil, but the company's CEO, has a severe hormonal dysfunction, in case of marking a meeting with him, proper clothing: burca 
on Wed Mar 22, 2017 9:02 pm
Humberto Ramos dos Reis, he lies as he breathes, do not do business with him
on Thu Apr 20, 2017 12:49 am
I was Cheated by Maanaim Export (HUMBERTO RAMOS DOS REIS).. and I lost my client and of course, a big damage to my reputation and company name ..
Be careful there ...
on Thu Apr 20, 2017 1:53 am
Dear Fernanda .. please inform all member that agroindustrialaricas is a phishing, Chilean police is looking for the person behind the name of Luis Clemente Cerda Moreno its not the real name of the scammer ...

I'll keep you inform in order to keep clean this Forum .

Regards
on Thu Apr 20, 2017 2:01 am
I already banned from the forum, we do not need many people here, we only need honest people who do business correctly and that everyone earns their survival in a good way being good friends, thank you dear for let us to know 
on Sun Apr 23, 2017 9:34 pm
Amer, he's on the forum picking up the contacts and putting in his email group to force people to pay him commission. Please do not accept. Here you are free, you are not required to pay me a penny of commission. I do not think it's right to ask for a commission from a job that I did not attend, if you put a product, and another person sends you an email and you close something, the commission is yours, it's your job, not mine. The only commission that I am part of are the ones I participate in the negotiation, sending LOI, pressing seller or buyer, that is, that I worked to win. Then he spreads out that I am dishonest, and he is profiteer of the work of others, enslaving people, do not accept it. I will not compel the people of the forum to pay commission to him as he wants, in the same way that I do not force anyone to pay commission to me
on Wed Apr 26, 2017 9:06 pm
Recover that its supposedly buying on behalf of BM & F Ibovespa
Report a scam, about money laundering insurance apolice !! You had your soy made insurance apolice by the company RECOVER !! That is located in são paulo - Brazil, names of the groups Lincoln Dagmar Antônio, Marcelo Costa, Francisco, Valtencir (owner) !! You made the insurance apolice, and did not receive, report immediately to the police and open a criminal process of crime against the popular economy, money laundering and stellation! We're already with the federal police !! We grain producers and sellers can no longer be exploited! Hello Matogrosso Goiás Maranhão Tocantins Piauí são Paulo Bahia mato grosso do sul - Brazil, all that were used let's put these thugs in the prison !!!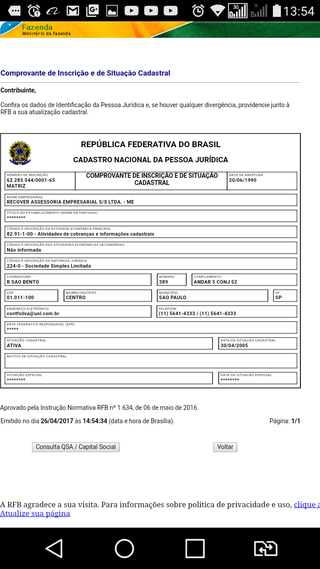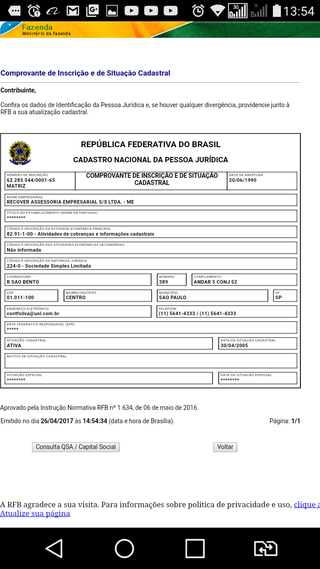 on Wed Apr 26, 2017 10:32 pm
Beloved, enter their full name for us, so no one here does business with these people, please 

on Wed Jul 05, 2017 6:23 pm
Demalog, they receive a LC for chicken Brazil - China and didnt make any shipment, just lies.... 
Vassilis K. Tyrogalas
Domalong Limited
4,Papachritoforou E. Street
3030 Limassol / Cyprus
on Sat Aug 19, 2017 10:04 am
Include the Company Groupe Pellegtini and Sr Cristian Pellegrini to sign all documents and not to follow up on things, nor to pay the commission of those involved.
Permissions in this forum:
You
cannot
reply to topics in this forum